Where to stay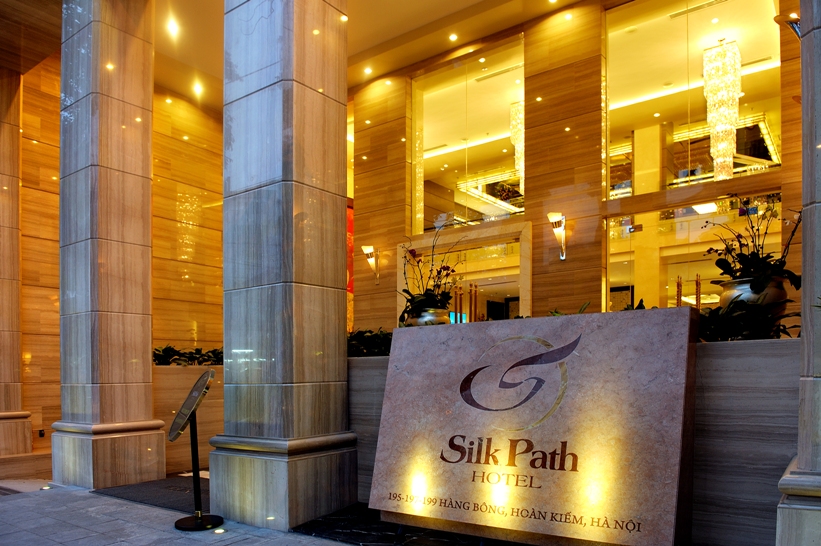 The Silk Path Hotel is undoubtedly the quintessential of its kind among the four-star boutique hotel in Hanoi. If you want to find an intimate, local experience without compensating the luxury. Here is definitely the choice for your stay in the Old Quarter of Hanoi.
The Silk Path Hotel even has six classes of room to cater to specific need of its patrons. They are Deluxe Room, Silk Deluxe Room, Premium Deluxe Room, Executive Room, Premium Executive Room, and Presidential Suite Room. Every room goes together with the complimentary usage of gym, sauna, Jacuzzi and steam bath.
The Silk Deluxe Room and the Deluxe room share the area of 18-22m2 each room. They are all equipped with modern household equipment for your own convenience. The rooms offer low floor and internal view. On a higher level, the Premium Deluxe room is more elegantly decorated with sleek design. The room has a window into the hectic city and a window to catch natural light. The Executive Room has a larger area of usage. It also has a large, sunny window together with a balcony in which you can sit down for a coffee while chatting about your trips. The Executive Room also include the free laundry service for 3 pieces of clothes everyday and the unlimited access to computers in the business center. Besides, the Premium Executive Room offer a spacious accommodation for your small family. There are at least two bed (either twin or double) in each room. If you really want a home away from home, then the Presidential Suite Room. The room offers the nice view of the city and the luxury equipment- Jacuzzi and steam bath inclusive. It gives the maximum privacy to your family with 2 bedrooms, 2 bathrooms and a well-equipped kitchen. You should book early this room as they only have one of its kind in the hotel.
The hotel service does not only achieve the international standard but also reach for the cultural depth. Silk Path Hotel usually has a cultural event such as a moon cake festival for the biggest autumn festival. Their staff is highly attentive to your need. Plus, they are truly local scouts who can tell you where to eat, visit and have fun in general. The management team places a considerable emphasis on its culinary value, thus you do not even need to walk out of your hotel to have a good meal.