Hanoi City Tours
Hanoi, the capital of Vietnam, is a fascinating city with lots of things for you to see and do. Our work is to introduce you to the most hidden part of Hanoi charms. Our tour covers the best of Hanoi, and varies from venturing on a local bus, to walking the whole day around the Old Quarter. We have tailored what we think might suite your taste the best and seeing the city in its most unique light.
Supporting the locals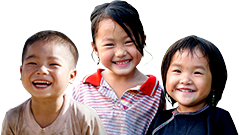 100% of the donation you make after the tour will go directly to a charity, local or national. Read our most recent report under the blogging section.