Huong Tran
Original hometown: Thai Binh
Tour guide experience: 1.5 years
Favourite cities in Vietnam: Hanoi, Hue, Hoi An
Reason for joining Hanoi City Tours: I am inspired by the idea that while leading tours, I am supporting the local business: from xe-om drivers to sidewalk vendors selling street foods. At the same time I get to introduce and enjoy Hanoi's local specialties daily as well.
About Huong:
Huong is a fresh graduate from Faculty of Tourism, Hanoi University of Industry although her experience of handling tour dates back to much later than that. Huong is outgoing and enthusiastic, and it is her passion for promoting Vietnam's beauty and Vietnamese' kindness that impress her guests the most.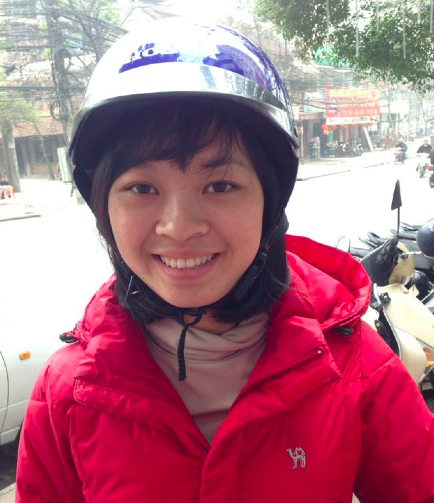 Profile
About me: Huong acts as a liaison between our tour guide and our back office team.
Lives in: Hanoi, Vietnam