Tours around Ha Noi
Our tourguide and driver will pick you up at your hotel in the early morning to start discover the beauty of Trang An-Bai Dinh which is cited as one of the must seen place in the north of Vietnam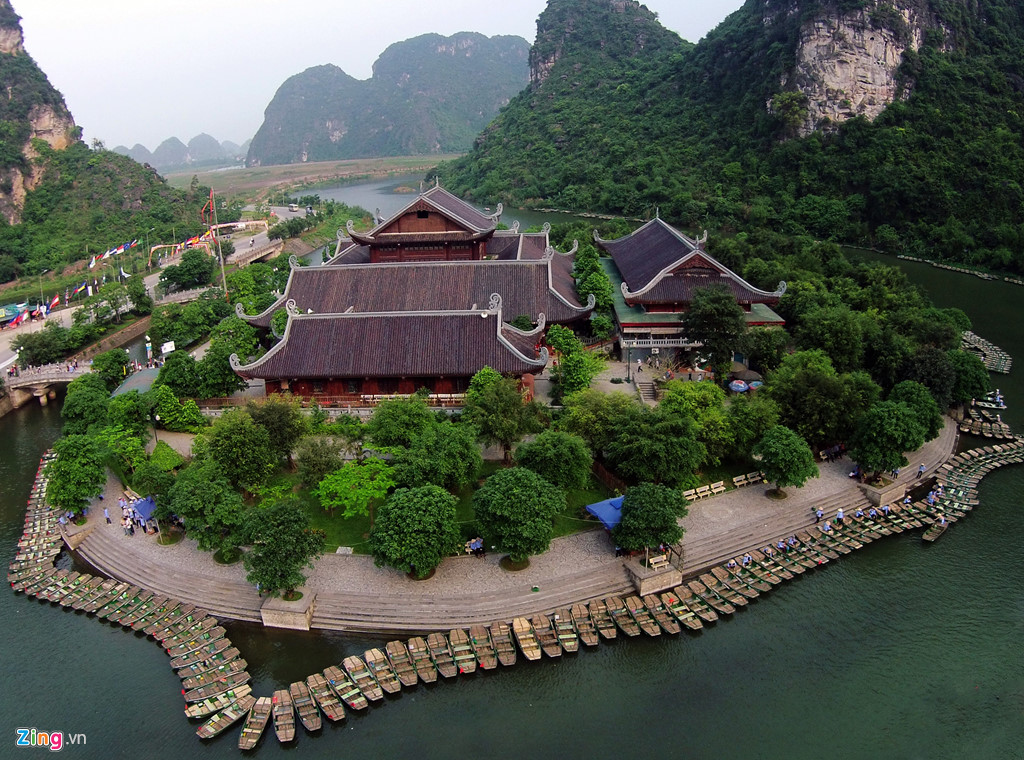 07:40 – 08:30 Get picked up by our tour guide and bus at your addresses around Hanoi Center then depart for Bai Dinh pagoda and Trang an eco-tourism attraction area(120kms south of Hanoi).

10:30 Arrive in Buddha Sanctuary place of Bai Dinh Pagoda, the biggest one in Vietnam with 500 Arhan statues. You can see a biggest bronze Buddha statue in Vietnam with 10 meters in height, 100 tons in weight. Tour guide also gives you an introduction of beliefs and religions in Vietnam.
12:30 Have lunch in a local restaurant with some special dishes such as goat meat, pork storage vessel….
13:30 Leave for Trang An eco-tourism attraction. You will be amazed by neglected area while having boat trip through cave chains: Sang Cave, Toi Cave, Ba Giot Cave, Sinh Cave…experiencing mysterious views of the so-called "Ha Long Bay in land"
16:00 Get back to the bus and then return to Hanoi.
18:30 Back in Hanoi, you get dropped off at your address. Tour ends.
Our tour departs daily. Please contact us: [email protected] or Call us: +84 934 584 399 to book your tour instantly.