Off the beaten path
Bat Trang pottery village has formed and existed for hundreds of years. The village is located on the left bank of Red River and accessible by a beautiful dike road which makes a perfect biking trip. Join us and learn about an essential part of Northern Vietnam's culture.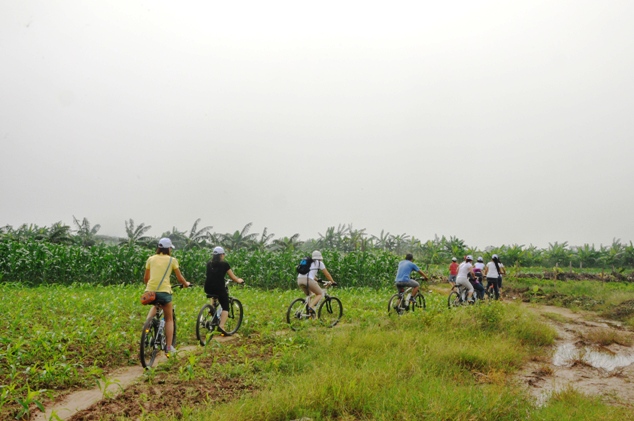 Your tour itinerary:
8:00AM: We will pick you up from your hotel and take a taxi our bike store. Our guide will brief you on how the bike works and provide some information on the biking trip
Enjoy a cup of tea or coffee from the local street vendor.
Ride along the dike and enjoy the cool breeze from green plantations and from the Red river that has nurtured the living and culture of Hanoians. The ride will take about 2 hours and you will arrive at Bat Trang.
11:45 AM: Enjoy lunch at a local restaurant.
13:00: Park your bicycle and enjoy a stroll around the village's highlights: Bat Trang temple, the production house, the communal house.
14:00: Stop at the workshop where you can learn about pottery making and create your own masterpiece.
15:00: Start riding back
16:30: Arrive at the bike shop and taken back to your hotel by taxi. Trip Ends.
Our tour departs daily. Please contact us: [email protected] or Call us: +84 934 584 399 to book your tour instantly.