Half day tour
There are night markets at weekend,street food, night activities around Hoan Kiem lake or nightclubs in Ha Noi and you can find an lively city spreading out across streets. You never feel bored staying here.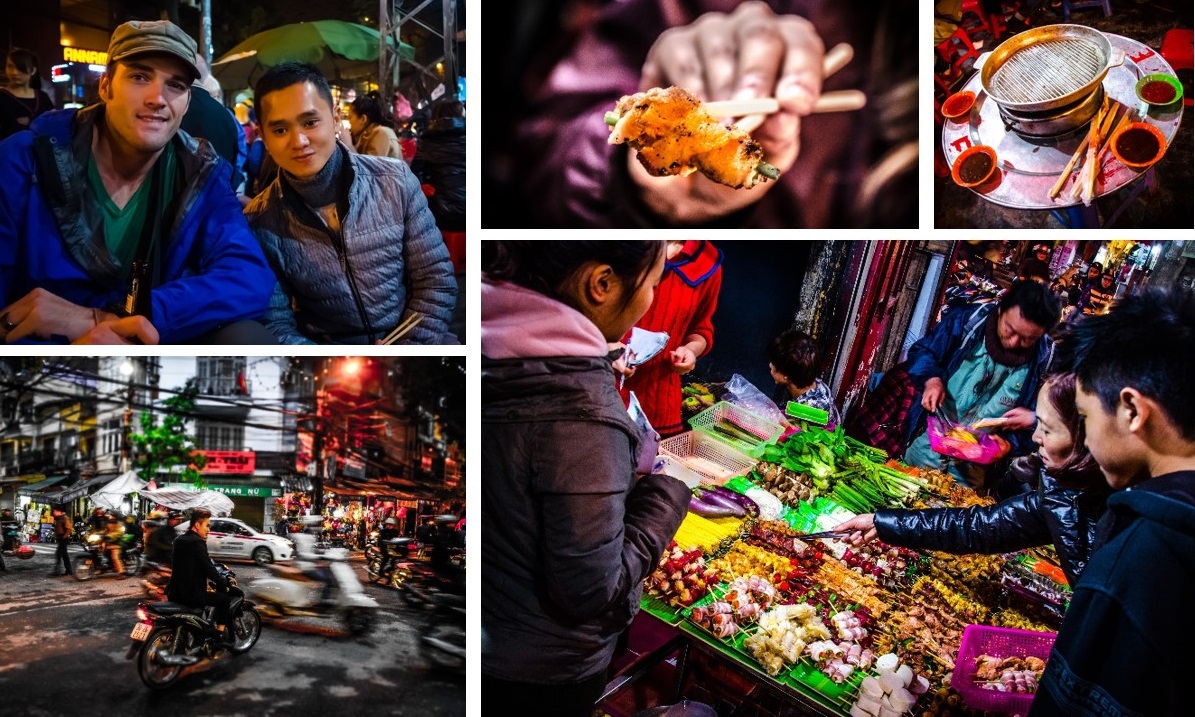 Meeting Point: Hotel pick up in Old Quarter Ha Noi
6:00pm: Tour guide will see you at 27 Hang Quat street to start discovering the bustling nightlife in Hanoi's Old Quarter and enjoy Vietnamese foods, including pho and nem chua ran, before continuing to clubs and bars to drink Vietnamese beer and choose how you want to spend your night
7:00pm: After having a great dinner, you will have a walk around the narrow and crowded streets of Old Quarter, discovering some main streets in old quarter such as Hang Bac, Hang Quat, Hang Ma….. Try a bowl of pho, famous Vietnamese beef noodle soup or Choose to taste a Vietnamese specialty— Bún bò Nam Bộ.
7:40pm: Stop to get beers on the street to enjoy the night atmosphere. Sit down and drink Bia Hoi, a special type of Vietnamese draft beer best enjoyed in a big glass. Taste a delicious nem chua ran—a type of pork sausage, and peanuts.
8:30pm: Afterward, take a short walk to nearby bars in the Old Quarter's busiest corners. Choose from dynamic clubs where you can drink and dance to loud music, or retreat to a quieter pub where you can have a quiet chat with your guide about local life, or make friends with other expats.
9:30pm: Tour ends and you return to your hotel to relax.
Our tour departs daily. Please contact us: [email protected] or Call us: +84 934 584 399 to book your tour instantly.