Day Tours
Do you know that Hanoi is a museum city? Boasting a large collection of museum varying in themes from history to fine arts, Hanoi is an ideal place for Museum lovers. And even if you are not so interested in artifacts and boring exhibitions, worry not as the Women Museum and Museum of Ethnology are two outstanding places - one to reflect on gender differences and the other to have fun with your kids.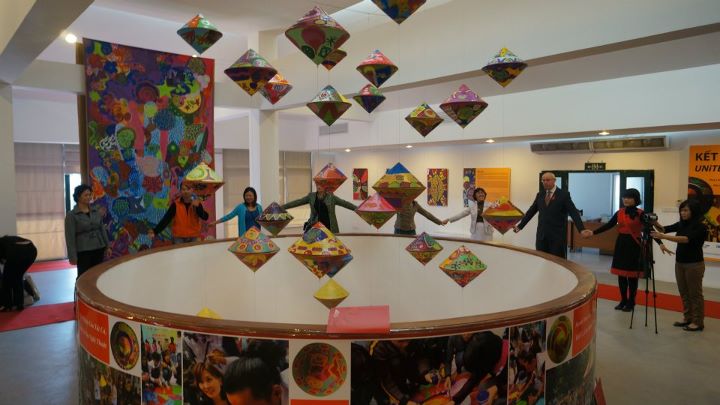 Below is our most popular museum tour but please feel free to let us know if you wish to turn to other options:
9.00am: Our local guide come and pick you up from your hotel to the first spot of the tour – Fine Arts Museu, at which you will see artworks in various kinds and period of Vietnam's Fine Art History, like painting from revolutionary art in 20th century, or modern silk paintings.
10.00am: Visit Ho Chi Minh Museum. The museum was built in the 1990s, which was devoted to the Vietnamese leader Ho Chi Minh and Vietnam's Revolution against the French and American colonists. You will find not only documents about legendary life of President Ho Chi Minh, but also artifacts showing daily and combating lives of Vietnamese people during the two wars.
11.00am: Army Museum is the next destination in our museum tour today. The museum displays the development by different periods of Vietnam's People Army from its first date to present, and also, the trophy of it during the Indochina and Vietnam Wars. Moreover, many famous weapons of Vietnam's People Army are also exposed here, like the MIG-21 aircraft or T-54 Tank. Introduction in Vietnamese, English and French is available under the items and documents in this museum.
12.00pm: Lunch is served at a local restaurant.
1.30pm: Next stop of our tour is the National Museum of Vietnamese History, at which you learn more about the history of Vietnam from the time Hung King created this country to 1945. After the visit to this place, continue the tour at Museum of Vietnamese Revolution (which is only 5 minutes walking). You will know about the miserable lives of Vietnamese people before the revolution, and how Vietnamese people regained their independence and developed this nation from 1945 to present.
3.00pm: Visit the last museum of the trip, which is Museum of Ethnology. The museum consists of documents, antiques and photos of culture and rite of several ethnic communities from the North to the South of Vietnam. It is also well-known for its outdoor exhibition area, at which you could see real house or tombs of some minor groups in Vietnam.
4.30pm: Return to your hotel. End of tour.
Our tour departs daily. Please contact us: [email protected] or Call us: +84 934 584 399 to book your tour instantly.