Half day tour
If you are a food fanatic, this tour is a must-do. We will introduce you to 5 of the best Hanoi's specialties.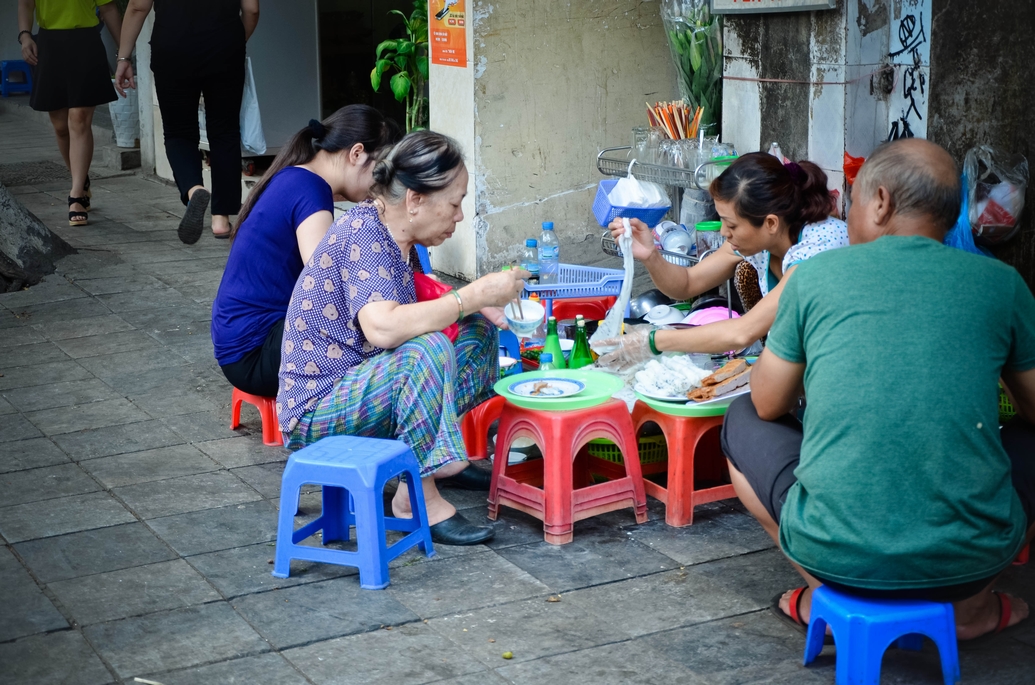 Hanoi is famed for its exquisite cuisines and it can take you days to explore all the options that the city has to offer. This tour will be a good starting point, and a perfect choice if you have little time in Hanoi.
Our tour will cover the following cuisines: Pho (Vietnamese noodle soup), Bun Cha (Noodle with BBQed pork), Nem (Spring rolls), Banh Cuon (Rice crepes), and Che (Sweet pudding).
We run this tours at the following hour: 08:30am - 11:00am, 11:30am - 02:00pm; 04:30pm - 07:00pm. As all of our tours are private, please contact us in advance to secure your spot.
How much to budget for this tour:
Unless you prefer otherwise, this tour involves walking from a vendor to another so the cost is primarily with food. Expect to spend a maximum of 10-15$/person on food and please prepare cash as street vendors won't have POS card machine!
Our tour departs daily. Please contact us: [email protected] or Call us: +84 934 584 399 to book your tour instantly.