Where to stay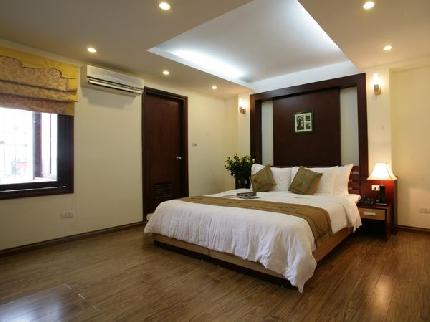 Rising Dragon Grand Hotel (which is part of the Rising Dragon Group) located at number 24 Hang Ga Street is gaining much credibility among tourists from different parts across the globe.
It is obvious that the hotel has a great position leading to easier transportation for all customers. To arrive NoiBai international airport for flights to big cities in Vietnam and overseas countries, it takes you around 45-minute drive; meanwhile, for catching a train in Le Duan Train Station, you only need 5-7 minutes to walk. More stunningly, the address creates a close link to most major tourists' attractions such as Dong Xuan market, Night Market, Hanoi Cathedral and so on. You may completely think of visiting Vietnam markets to further understand about trading activities there, or a stop by Hanoi Cathedral to have an iced tea is super cool during summer season.
In terms of amenities and facilities, there are several services offered by Rising Dragon Grand Hotel. Laundry services, 24-hour room service, airport transfer, baby sitting and some other basic can be made use of at any time. Besides, additional infrastructures are set up to meet special demands such as disabled facilities or smoking area for smokers only. These diversification has greatly attracted several types of customers to the hotel.
Thirty well designed and fully furnished rooms are arranged in four types including deluxe, dragon suite, superior, deluxe city view and family suite. Each of them requires diverse affordability to stay there; hence, you should take everything into due account before reaching the last decision.
There are some nearby attractions that are quite easily to find including:
- Old Quarter
- Dong Xuan Market
- Night market
- Hanoi Cathedral