Where to stay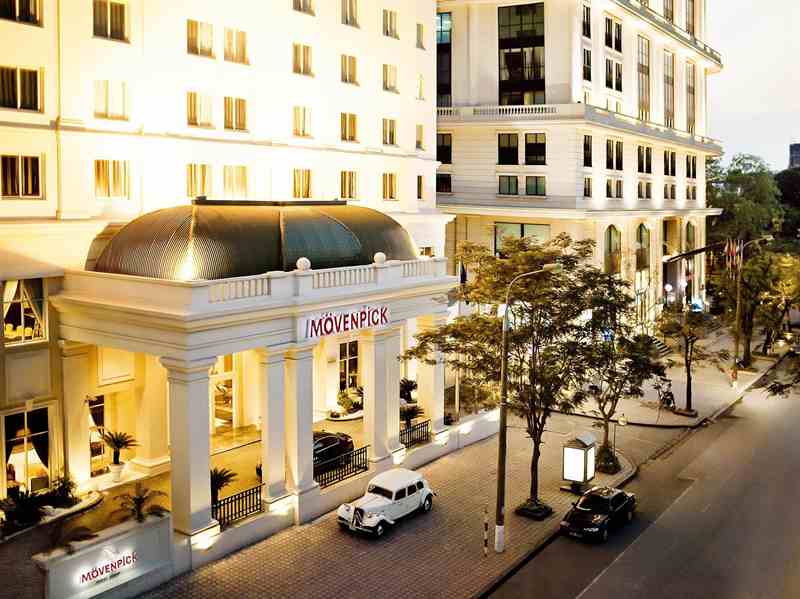 Movenpick Hotel is another fine example of the five-star hotel brandname of Movenpick which has achieved the global fame. The hotel is proud of its excellent service with a focus on discerning clients. There are 154 rooms and suites in the establishment, of which 93 rooms are non-smoking and 20 rooms are connected. The hotel has four classifications for their rooms and suites. There is the Superior City View Room with one king bed and the same room class with 2 twin beds. Also, Deluxe City View Room is a little bit bigger with an area of 35 square meters. The biggest room size is of course the Junior Suite City View with one king bed.
The highlight of your stay at the Movenpick Hotel would be its excellent restaurants and bars. The home restaurant of Mangosteen supplies an innovate buffet stle for breakfast, lunch and dinner not to mention its nice a la carte menu. Its executive chef has had an extensive experience working with luxurious hotels all over the world. He offers a nice choice of Vietnamese authentic food as well as express business menu for busy corporate clients. The Lounge 83 is a nice place to chill out and have a drink with your friends where you can enjoy a nice list of cocktails and craft wine from their wine cellar.
Movenpick hotel also give you the opportunities to explore the northen country where you can have a nice cruise in Ha Long Bay or simply hop in a folklore performance at the citadel of Hanoi. The hotel even get you to the interesting programme such as the in-residence programme in which you can cut loose over execellent service. You can pamper yourself with complimentary massage and power drink at the gym and wellness studio. Even if you are in town for quite a while and already settle, sometimes it is nice to scale up your experience with a Movenpick weekend. It is nice for a weekend getaway of couples who can not afford to get outside the city.
Even if you are a busy traveller on a business trip, stay with Movenpick will help you to maintain your exercise habit as the hotel has the Kinetic Wellness and Gym studio. The location itself is perfect a business traveller as the road of Ly Thuong Kiet cut through the centre of the commercial district.