What to see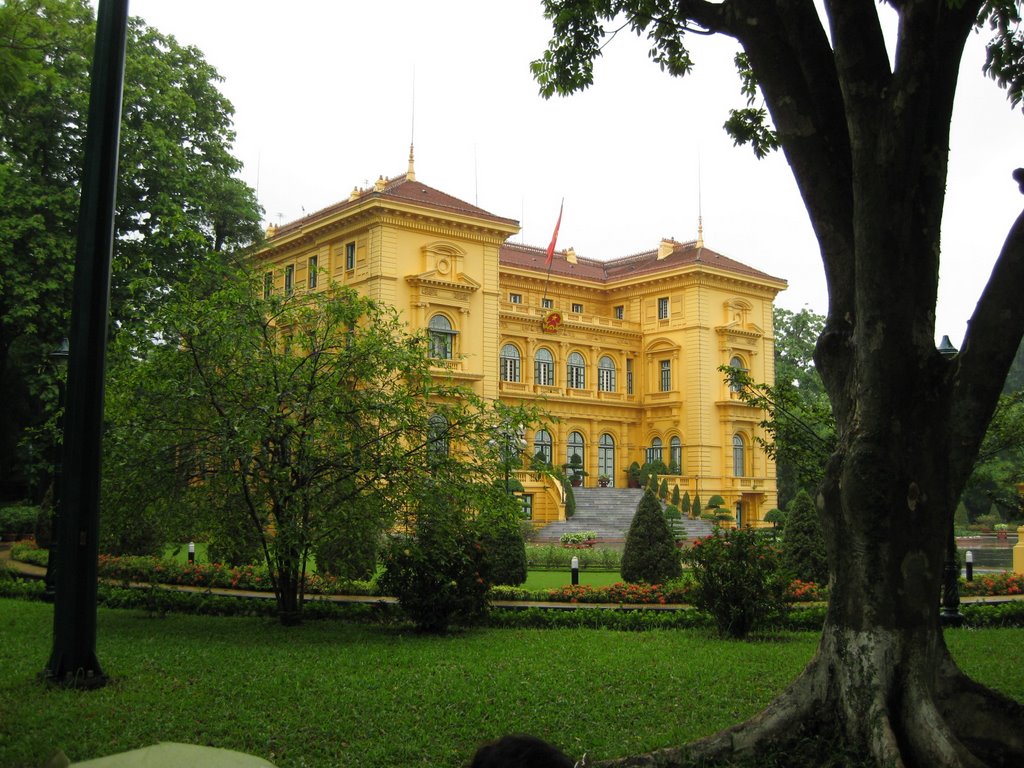 Voted by the Huntington Post into the Top 10 Presidential Palace around the world, the Presidential Palace is a fine example of the classical French architecture in Hanoi. In the early 1900s, French had completed their power grip on the area of French Indochina-which is nowadays Laos, Cambodia and Vietnam. During the formation of French administration, the Palace was built to accomodate the General Governor of Indochina. Its original French name is GouvernementGénéral de L'Indochine. The design was attributed to the architect of Charles Lichtenfelder. The construction project was initiated by the General Governor of Paul Doumer as Doumer wanted to build a colony capital in the reflection of the glorious French. There had been 29 General Governors living in this Palace until the Communist Revolution in 1945.
In 1945, Ho Chi Minh signed an act to demolish the French administration and set up an interim Vietnamese government here. After 9 year of fighting the French, 1954 saw the seat of the Vietnam Communist back in Hanoi.
Despite being the President of Vietnam, Ho Chi Minh never actually lived and worked in the Palace. He only used it to welcome guests. Instead, he moved into the servants' house behind the Palace. Ho Chi Minh was famous for his frugal life style. An Australian used to ask for a photo of Ho and his work room. In reply, Ho said: "But I do not have any work room; if the weather is nice I work outside the garden, if it is rainy, I work under my terrace, if it is cold, I work in my bed room".
Nowadays, the Palace is still the Palace for the President. It is used mostly in the national ceremony or national receptions to diplomats and foreign leaders.
The architecture is a mirror of the French essence. The only tropical character of the villa is their surrounding mangoes. The Renaissance style is reflected in the aedicule, a formal piano Nobile reached by a grand staircase, broken pediments. Classical columns and quoins. The interior is of lavish and vain style. The Grand Ceremony Room is design in accordance with the King Louis XIV's. Meanwhile, the Grand Dining Room is of the Renaissance. Lastly, the private room of the General Governor reflects the ambience of French Emperor style. Of course, each General Governors sometimes ordered some renovation upon his interest. By any means, the Palace owns a timeless beauty beyond time and space.