What to see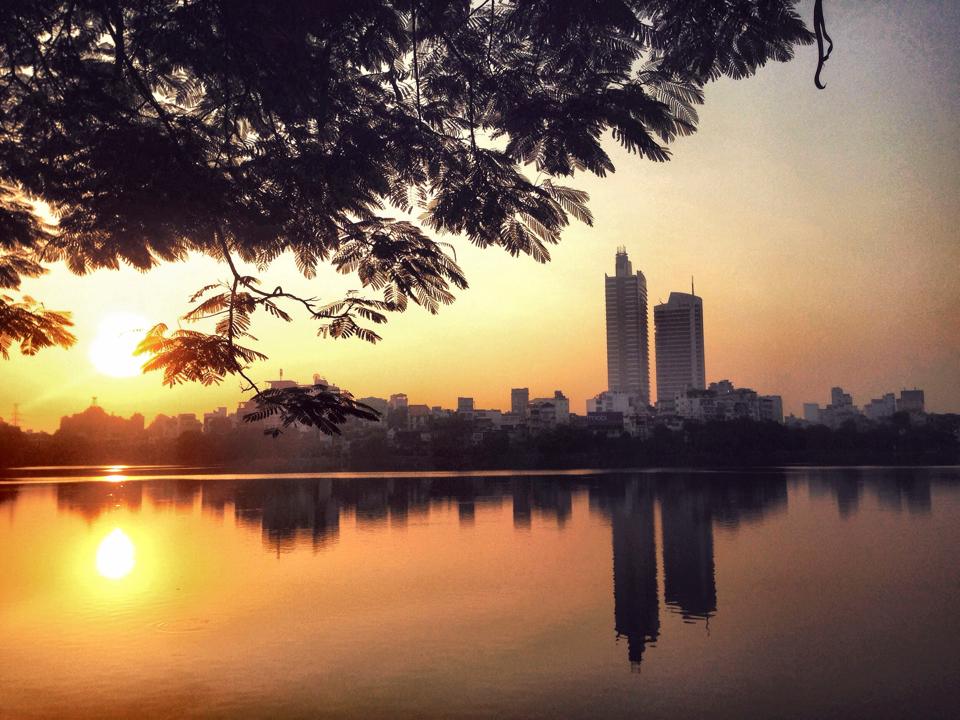 West Lake is located at the North East of Hanoi with an area of about 500 hectare with the circumference of nearly 20 km. Geologically, West Lake is a part of Red River that detached after million years of meandering. According to local legend, the lake was a result of a battle between Lac Long Quan and the nine-tailed fox spirit. This gave it a name called Fox Corpse Swamp. The lake also has other names based on other legends such as Golden Buffalo Lake or Foggy Lake.
West Lake borders with many historical locations. At the middle of the lake, there is a small island that lands the oldest pagoda in Vietnam, Tran Quoc Pagoda which was built in the 6th century by Ly Nam De. Situated nearby is one of the Four Sacred Temples of ancient Hanoi, Quan Thanh Temple. This is where people gather, not just for sightseeing but also asking for a year round of blessings. The temple is especially crowded during the New Year or special days. There are more than 20 others temples and pagodas that house many important relics such as 100 stone walls, 20 old bells, and 300 statues made from various materials. Just around the corner, the oldest high school in Vietnam, Chu Van An high school resides.
Though being part of urbanization, many ancient villages around the West Lake still retain some of its traditional arts and crafts roots such as flower village, paper village...Despite many tall and modern buildings replacing traditional houses, the villages around West Lake still keep its old gates and community gathering place with distinct architectural structure.
There is a bit for everyone around West Lake. Early in the morning, people exercise or walk around the lake for a breath of fresh air. Hurried flower sellers riding their bike into the city to sell there freshly cut flowers. During the day, anyone can sip a cup of coffee in one of the by the lake coffee shops, overlooking the beautiful lake view. There are many high end restaurants as well as ordinary food stalls that serve delicious local food. When strolling around West Lake, it is advisable to try the famous shrimp fritters and the mouthwatering ice cream. Even when the night starts to dawn, West lake does not seem to rest. Many people love riding around the lake just to feel the cooling air rushing against the skin or to be embraced by the hustle bustle of all the activities happening around the area.