Hanoi Streets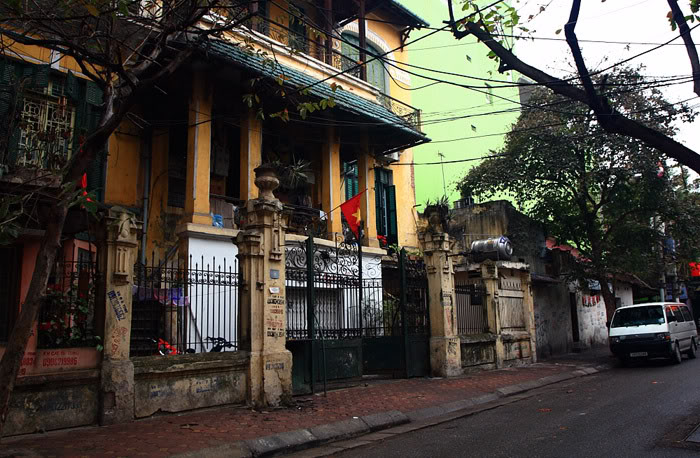 Hanoi is one of best choices to sample exceedingly various types of food across the country. To be a tourist, you can opt for a fine restaurant with extraordinary outlook over the city; otherwise, you definitely should stop by outdoor street food restaurants to try on truly Vietnamese lifestyle.
The Old Quarter with a numerous collection of streets and guilds may offer you a lot of popular spots like Gam Cau Street for hotpots, Cha Ca Street for the famous dish Cha Ca La Vong or Dong Xuan Street for a variety of rice noodle. Despite less well known in food map, Chan Cam Street is a certainly promising address for big fans of street food.
Chan Cam is a 136-meter street starting from Ly Quoc Su to Phu Doan Street. In Vietnamese, 'Cam' normally refers to conventional musical instruments such as flute, monochord zither or bamboo xylophone; therefore, it is understandable to draw a conclusion about the core career or business which dominated people's earnings in the area. Nowadays, it is rare to grasp those images in any little corner in the street.
Chan Cam seems to be quieter and more peaceful than those centrally located in the middle of the Old Quarter. Interestingly, street food on Chan Cam Street is better known by the young and then you may think of visiting the place to try a Southern specialty named Banhtrangtron (stirred banhtrang salad). The busiest eatery serving this dish in this area stands right at the corner between Chan Cam Street and Ly Quoc Su Street. Open hour ranges from 6 to 11 in the evening.
For a short stay around this place, you may pick one of the three two-star hotels including Golden Moments Hotel at 10, HoaTra-Camellia Hotel at 12C and Nam TrungHai Hotel at 14. It may disappoint those in favor of high-ranked accommodation; otherwise, their convenient positions, basically equipped rooms and friendly and delicate staff can give you a happy time in Hanoi for sure.