Hanoi Streets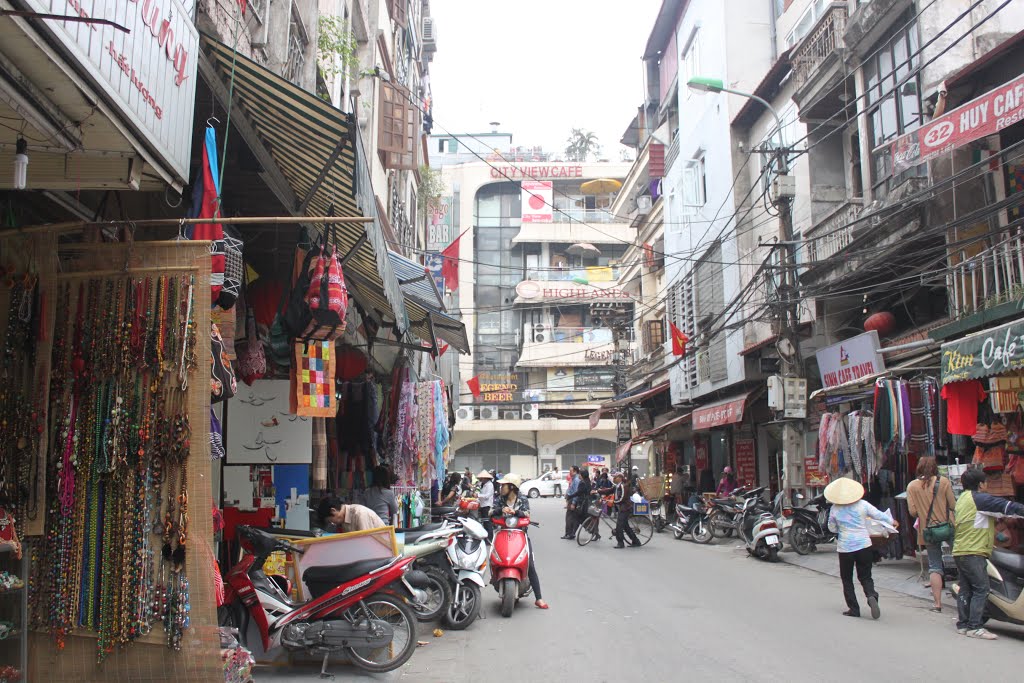 Dinh Liet Street was one of the street in Hang Bac ward, Hoan Kiem district, Hanoi. The street has a length of 180 m in the north-south direction. The street runs from Hang Bac Street through the street of GiaNgu to the street of Cau Go.
In the past, the street was divided into 2 parts- the part from Hang Bac and the part from Cau Go. The two routes all led to the residential area around the lake of Thai Cuc. After the urban planners in French colonization filled up the lake of Thai Cuc for real estate development. There, the two routes were combined into one street. During this time, the street was known as Rue Od Endhal. After 1945, the street was renamed as DinhLiet who was a founding member to the dynasty of Le.
DinhLiet Street is only a small street in the Old Quarter. It does not play the role of a vital transportation road. Instead, it is the venue of gift shops and street food.
The middle of the street is a two-story house with sizeable area. This was built by some landlords after the filling up of the old lake.
The southern end to Cau Go Street was small, rundown houses with either one or two stories. This is the peak of street vendors selling chowder, noodles and wonton. Also there are some shops selling refreshments and coffee. The street has been known for a street of wool merchandise since the period of centralized economy. Today, it is a good place to hang around buying some souvenirs and bohemian jewelry.