What to eat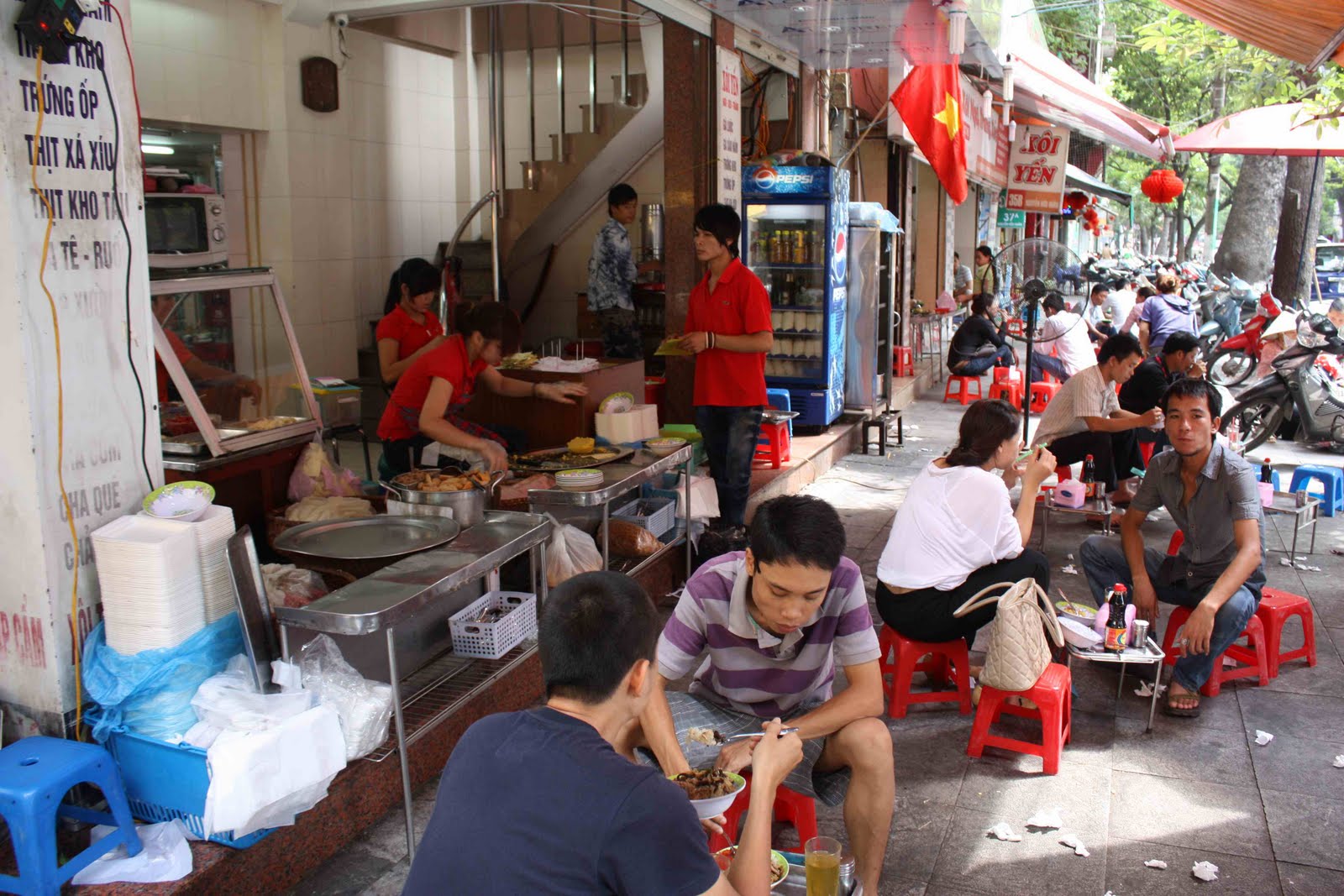 Talking about food in Hanoi, there is so many delicious food that is freshly prepared for you on the street of Hanoi. First on the list is the world famous Pho. Visitors can try the authentic Pho that has been in the capital for century from Pho Bat Dan, 49 Bat Dan Street. The soup is always flavorful from the beef broth and all the herbs. Pho is best eaten on a chilly day with some Quay. For a more updated and traveler's friendly, visitors to Hanoi can try eating in one of the Pho franchise of Pho 24.
The food scene in Hanoi is more colorful than just Pho. From early breakfast to dinner, one can never go hungry or have to repeat one dish when in Hanoi. Visitors will be blown away by the soft stuffed rice pancake (banh cuon) on Hang Ga Street. The thin layer of rice cake seems too delicate to roll in the stuffing but with great skill and speed, the cook keeps making dishes after dishes without break one. Sticky rice on Nguyen Huu Huan is another popular spot with different types of sticky rice and meat. Bun Cha is another favorite by many visitors to Hanoi. The deliciously grilled meat eaten with rice noodle dip with sweet sour sauce is all time lunch favorite.
When it comes to dinner, visitors can enter the many restaurants around Hanoi from mid-range to high end to try the different Vietnamese cuisines. Ngon restaurant is a popular place where visitors can try different dishes from different region in Vietnam. Indochine restaurants offers a contemporary Vietnamese cuisine as well as western dishes. All in all, restaurants in Hanoi have a good selection of both Vietnamese dishes and continental food.
Street food is a common practice in Hanoi. Everywhere, especially in the Old Quarters, you can see small shop houses selling breakfast, lunch and dinner. It can be Pho, noodles, porridge, sticky rice, Banh Cuon....anything you name it. From the outer look of it, the level of professionalism and cleanliness is near zero but visitors can have a true taste of Vietnamese food, sitting in those cramped space on those tiny little stools. Even as walking along the pavement, you can see middle age thin woman having a rattan on her shoulders. Inside those rattan, there are some delicious treats that only the local knows to call in and buy some.
Trying out Vietnamese street food can be an adventurous experience but with great rewards if you know to look for shop with lots of customers and go for it. There is some unexpected delicacy awaits you.