What to eat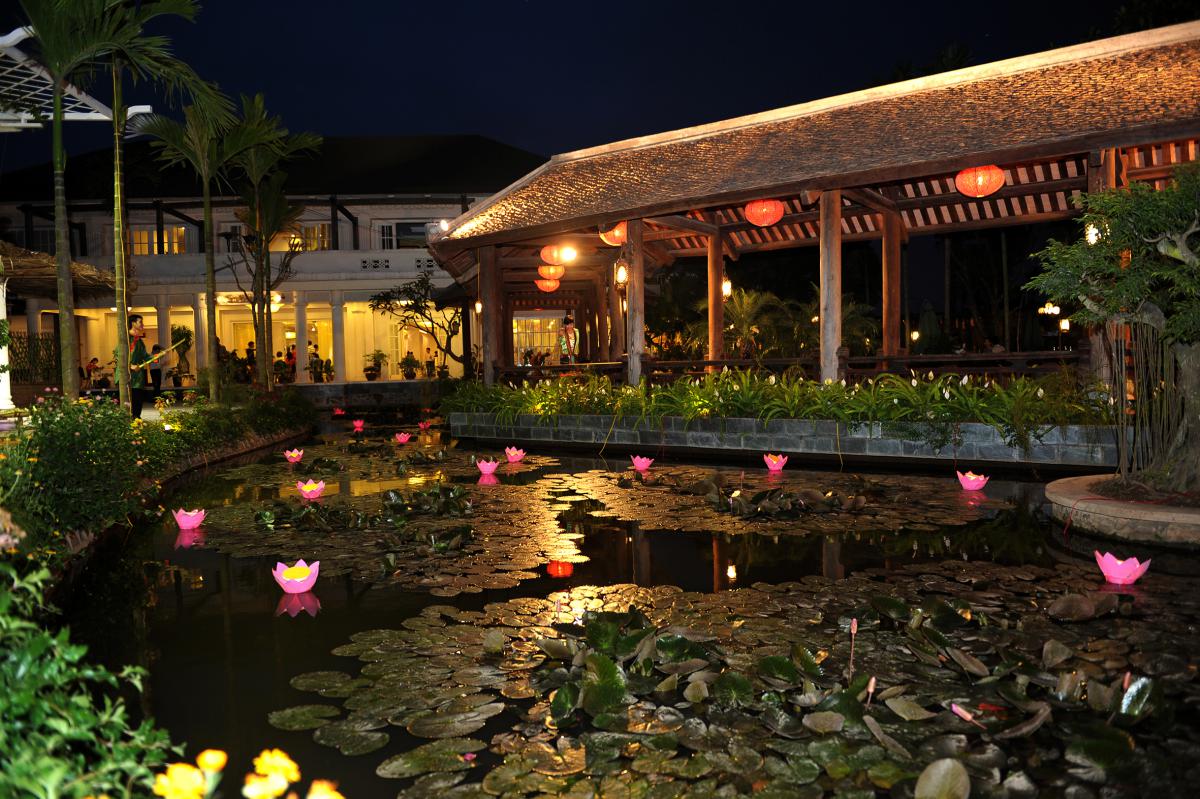 The dining scene of Hanoi is hardly as diverse as its wealthier counterparts in South East Asia. Nevertheless, one when picking out the top 5 restaurants must spend a great deal of time thinking of the endless lists of good meals that she has had in the capital. It is noteworthy that the list aims at anyone on Hanoi for a trip and wants something old and something new for their palates.
Sen Tay Ho- Buffet
Next to Ho Tay Water Park
This legendary buffet restaurant is popular among Hanoians. Their signature dishes areall about lotus thus its name is Sen Tay Ho (means West Lake Lotus). To name but a few- lotus spring rolls, chicken wrapped in lotus leaves and lotus salad. Their approach to a good buffet is of a variety from street delicacies to celebration dishes. As they offer about three sets of buffets, you should go for the Hanoi Set which features all-time Hanoi dishes from young rice dessert, fish in banana leave to frog stir-fried with lemon-grass. The place has many dishes so it is perfect for a tasting tour. You should ask a Vietnamese friend to go with you to explain the rush of food inside the restaurant. There are just so many delicious and authentic treats to handle.
1946- Family style of Hanoi
#3, Alley 63 Cua Bac, Ba Đình, Hanoi
A small, cozy restaurant nestles in a quiet alley. Its warm tones and even chipped potteries bring out a settled and vintage atmosphere. 1946 is all about the nostalgia of Hanoi in the 1940s. You can choose to sit on a mat upstairs like a traditional Vietnamese family. This sitting style works best in a team dinner as it brings everyone closer. If your limbs are not used to this yet, there are also tables downstairs. The menu thus features classic Vietnamese food-simple and tasty. There are unusual Vietnamese regional dishes that are worth a try. A fresh batch of flower buds is stir-fried with garlic. A just-caught sea dragon fish are tossed on the open coal fire. Then there is a hearty bowl of sour soup to calming down the summer heat. The loyal patrols of the restaurant are mostly Vietnamese and well-established expats. The price is on medium range though. Once in a while, a group of tourists come in. So far, 1946 is pretty off the tourist map but one would prefer to keep it that way as 1946 should always be the well-hidden gem of the capital.
The list is to be continued with one more choice on Vietnamese authentic style, innovative Vietnamese and classic Italian.