Hanoi Streets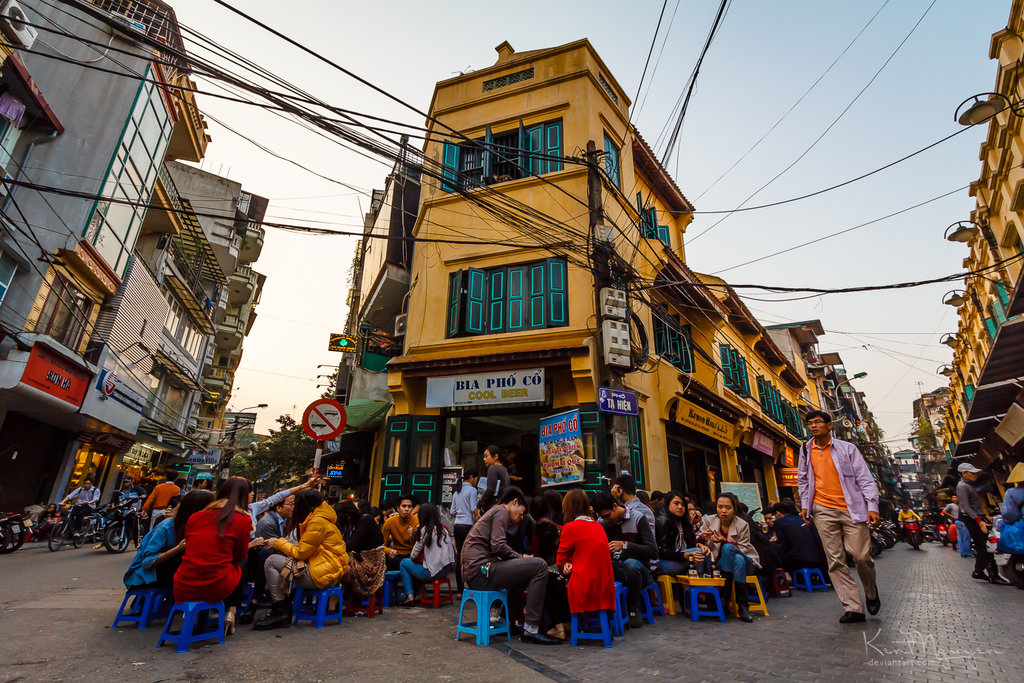 If you have ever heard about "bia hoi" - the famous alcohol product in Hanoi, Ta Hien Street is no longer a strange name. Among the heart of the city full of heat and humidity, you can visualize cups of beer which are so pretty cool that you may feel freezing during summertime. Ta Hien Street is special in such way.
Idyllically located in the Old Quarter, Ta Hien Street, due to its length of 266m merely, may be easily ignored by passengers. However, it is now an unforgettable landmark as it is a great collection of unique creatures capturing a lot of attention from both the local and tourists.
Ta Hien becomes the link between Dinh Liet Street and Hang Buom Street. It was formerly named after a popular theater called Géraud and then change into the present name since after the August Revolution.
2.
A culinary delight in Hanoi
It is said that Ta Hien is the first place to come and the last place to leave for many backpackers in Hanoi. You will be greatly impressed by the bustling street during evening hours. Instead of intense annoyance commonly seen in other crowded places, you will feel much comfortable and relaxed with the cozy atmosphere there.
No one can deny that Ta Hien is a paradise on the Earch for those with passion for street food. No matter what time you come to this place throughout the year, its incredible list of food always inspires you a lot. During boiling days, drinking some fresh beer brings you to a much cooler state absolutely. On rainy days, nothing is better than warming your stomach with a plate of Vietnamese crepe (banh xeo) or a bowl of vermicelli with crab meat (bun rieu cua). The place becomes even more attractive during the winter because there is a big collection of Ta Hien grilled food repeated referred in this season. Generally, Vietnamese students prefer this address a lot since the price is always fairly charged.
All things considered, do not hesitate to enter this wonderful street to explore very interesting stuff in the Vietnamese culture of street food.