What to eat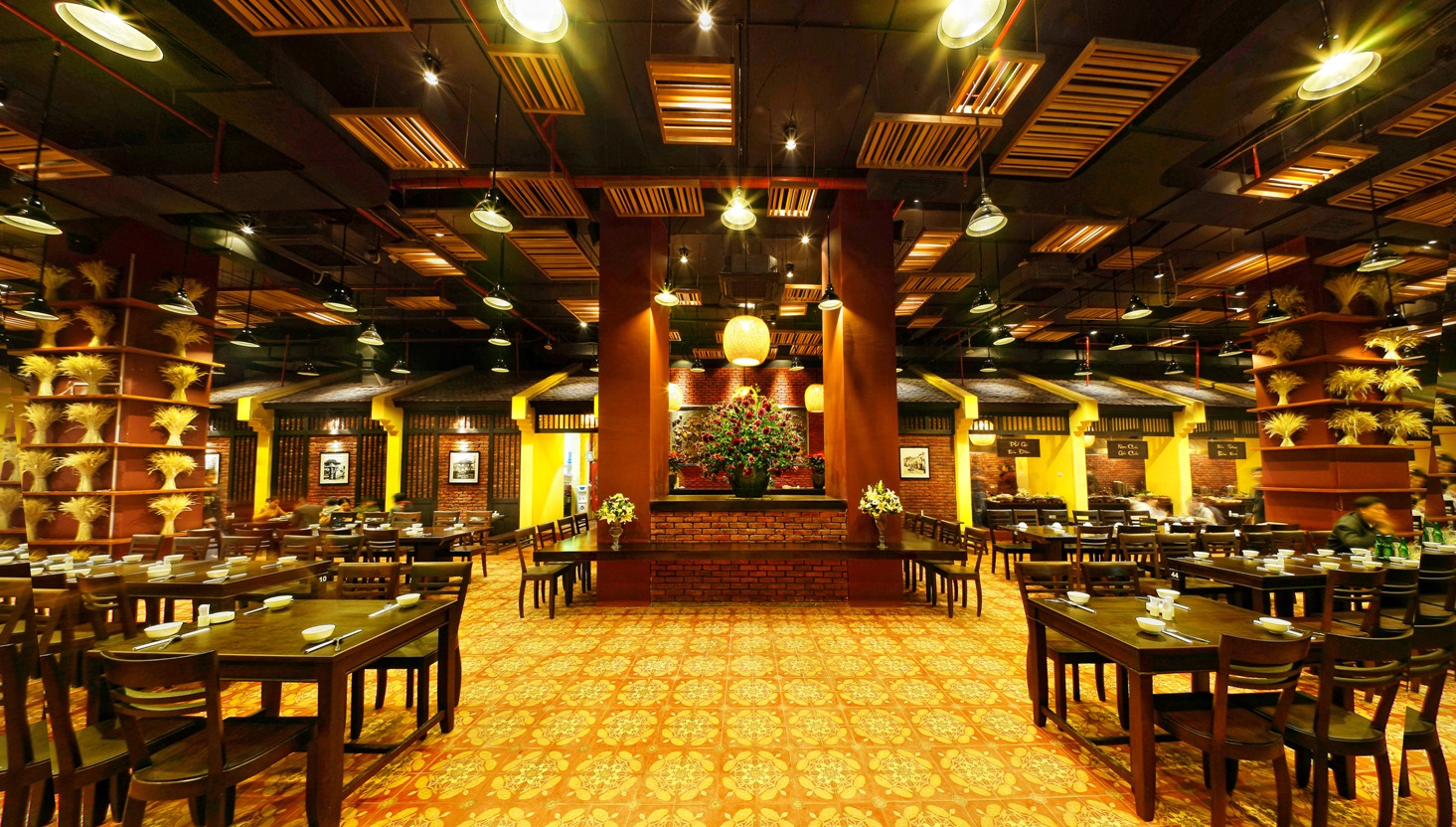 The list of top 5 restaurants in Hanoi is finished this time. Personally, there should be longer list of at least 25 good restaurants as the capital residents are always keen to have a good meal dining out.
Quan An Ngon
18 Phan Boi Chau Street, Hoan Kiem district
If you want to protect your bellies against the potential food poison from street food while savoring the same street food, Quan An Ngon is an exceptional choice. Expect to pay quite a bit more as compared with its competitors on the street. You have a large menu with countless delicacies from three major cooking styles in Vietnam- from the North, the South and the Middle. There is always a crowd around lunchtime and weekends. Thus, it is advisable that you avoid the rush hours for better services. Their large menu would be a bit confusing to navigate on your own. Hence, a Vietnamese friend would give out the best advice. Otherwise, go for these dishes: Bun bo Nam Bo (beef tossed with vermicelli), Banh beo chen (the floating rice cake), Banh bot loc (The transparent cake), Banh xeo! (Vietnamese pancake-this is mandatory), Goi cuon tom thit (Springroll), Goi xoai hai san (mango salad with seafood). The portion is pretty small thus you should order a couple of dishes.
Pots n Pans
57 Bui Thi Xuan Street, Hai Bà Trưng
A more hi-end dining establishment for a special occasion, Pots n Pans is quite unique in the fine dining scene of Hanoi. The concept behind the restaurant is Vietnamese's traditional flavor, innovative structures and vogue presentation. You can have the traditional nem gio re uplifted with lobster, the fine Australian beef served with Vietnamese fish sauce. You can encounter the usual concept of a classic French dish crossed with exotic flavors from the land of Vietnam. Have you heard of the hummus with lotus seeds? They have innovative concepts as such here. The restaurant is also vegetarian friendly and wine-friendly. There is a good choice of wines on the menu. The more amazing fact about the Pots n Pans is their staffs are mostly KOTO graduates. And, KOTO is a vocational center for disadvantaged children.
Da Paulo
Nr 18, lane 50/59/17, Dang Thai Mai Street, Tay Ho
Sometimes it is good to have a break from the rice and noodles in Vietnam; there you need an authentic Italian restaurant. Da Paulo has a beautiful location overlooking the romantic view of West Lake. The house has excellent home-made pasta, pizza from wood-fire oven and risotto. The ravioli stuffed with eggplants at Da Paulo is phenomenal. A favorite vegetable dish is the grilled vegetables with feta cheese and sun-dried tomatoes. The wine list boasts of the typical wine from Italian regions. Its address sounds a bit confusing but turn left to Quang An street from Xuan Dieu street and go along the West Lake until you catch the dark brown facade of Da Paulo.