Entertainment in Hanoi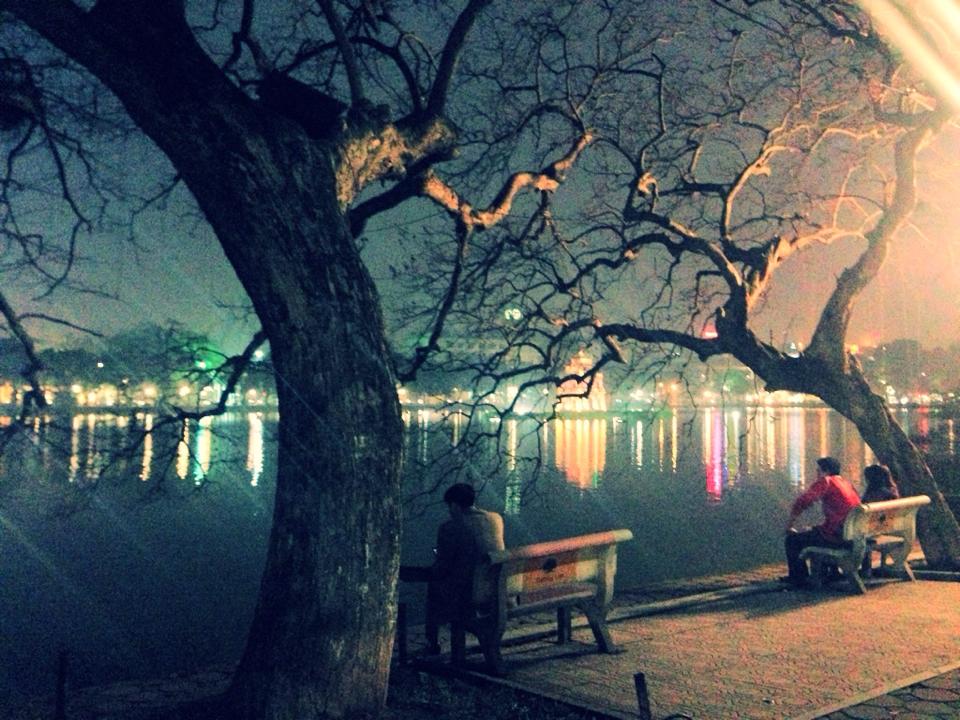 As the last glow of the setting sun wholly covers the city, many people opt for walking down streets to refresh after hours of hard work. For foreigners, this is a great chance to discover the beauty of one-thousand-year city in a different way.
As experiencing longer time staying in Hanoi and chatting more with the locals, you are getting closer to popular spots that most Hanoians favor at night.
Visitors flock to the heart of Hanoi – HoanKiem Lake from day to night. More excitingly, you can enjoy a huger burst of fun at night. You surely live the best moments as wandering around the lake with an ice-cream, stopping for watching some musical performances along your way and most fantastically, feeling the coziness and friendliness from surroundings.
Ba Dinh Square always goes along with Ho Chi Minh Mausoleum within people's mind. Once visiting the greatest Vietnamese hero, you can not ignore the place marking a national historic breakthrough on 2nd September 1945. Ba Dinh Square now is where flag hoisting and flag saluting are officially held at 6 am and 9 pm day by day. Apart from those ceremonies, people come to do exercises, meet friends or just for relaxation.
Since the weather usually turns cooler and keeps moderate at night, you can head West Lake to get strong wind to escape from horrific heat during summer days. It is real challenge to complete your trip around the biggest lake in Hanoi, so you can make a wiser choice like travelling by bike or motorbike to catch breathtaking sights of the lake.
Night market, also known as Dong Xuan Market, is weekly held on Friday, Saturday and Sunday evenings. Spreading from Hang Dao Street to Dong Xuan Market, you cannot use any means of transportation to but leisurely walk and feel the atmosphere. Whether someone wants to shop or not, going to night market is a special habit for Hanoians which brings extra joy and excitement. You can purchase thousands of products at an affordable price such as clothes, accessories, household devices, souvenirs and so on. Specially, night market is truly a paradise for food addicts as they can try various kinds of famous street food namely as cakes, fruit salads, Vietnamese noodle and so forth.
5.
Thang Long Water puppet theatre
For those wish to explore the long-standing of Vietnamese culture, going for water puppet showsat night is not a bad idea. The last performance usually starts from 21:15, so that you may think of an amazing dinner followed by strolling around HoanKiem Lake before showing time.