Entertainment in Hanoi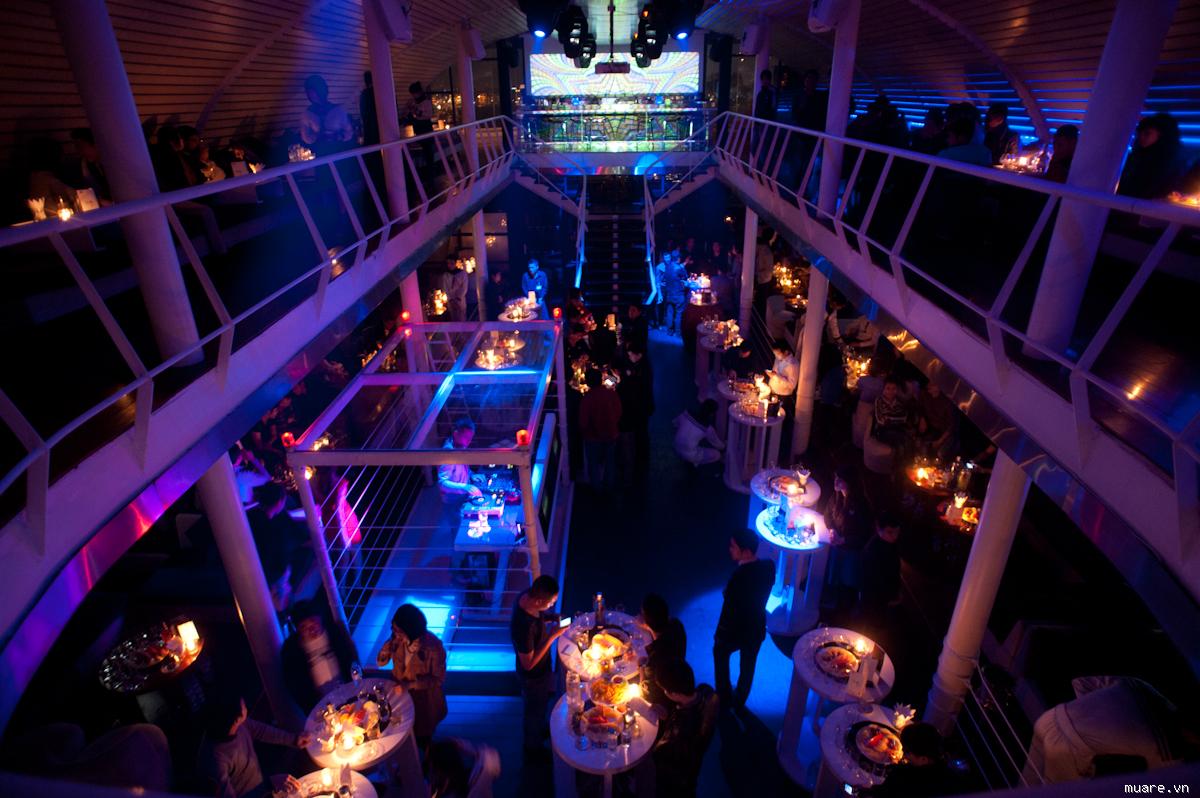 Dragonfly
With its long standing in the old quarter, Dragonfly has some appeal to it. The bar club is always full with youngster, mostly young Vietnamese adults. Due to its location, there are frequent backpackers who come in to enjoy a cheap drink. The music is loud but not always good. In the bar, you can find people dancing or smoking shisha on the 2nd floor. This is one of the place where it is always full to the brim but not for everybody. With that in mind, visitors looking for a cheap drinks should look out for their stuffs as it can get messy inside.
Funky Budha
The bar located right in Ta Hien Street. Funky Budha has a rather upscale vibe with good music. The music is loud and contemporary, making it a 'party' kind-of bar. The drink price is relatively higher than other bars in Ta Hien but the good music and vibe compensate for it. The shisha price is higher than local standard with only limited taste. The bar, like its name, is decorated with Budha sculptures which is unique. Another nice touch at Funky Budha is that customers will not have to settle the bill immediately. There is selection to the list of drinks offered.
Tet Bar
This bar doesn't seem to close since guests can sit there pass the normal closing time of bars and clubs in Hanoi. The bar offers cold drinks with good mix of music. Though the bar can be a little small in size, it makes the whole place perfect to chill in. Though not necessarily a club, the great music can make your feet move though not so much with the constricted place. The service is good and fast.
Taboo
This club has an interesting concept due to its position on a floating boat. The cheesy sailor uniform can be an added touch to the place. The DJ produces a good mix of music. Though there is no apparent dance floor, people coming in large group of people usually dance with their group of friends near their table. The second floor is less happening than the first level with people fiddling with their phones. However, the good music and atmosphere will ensure anybody a good time here.
TBank
This new club open in 2012 on the 6th floor of Capital Building on Hai Ba Trung Street. The floor was divided into 3 distinct areas with one having funky dirty beat, another is hip-hop and top hits and the last one is lounge and deep house. There is a dance floor near the big screen which is a plus considering the lack there off in many other clubs in Hanoi. The service of the staff is good, without any cranky look even if you just order a drink. The restroom is clean, above standard for many other clubs here. The crowd at T-Bank is relatively well behaved, probably attributed by the higher drink price.