Entertainment in Hanoi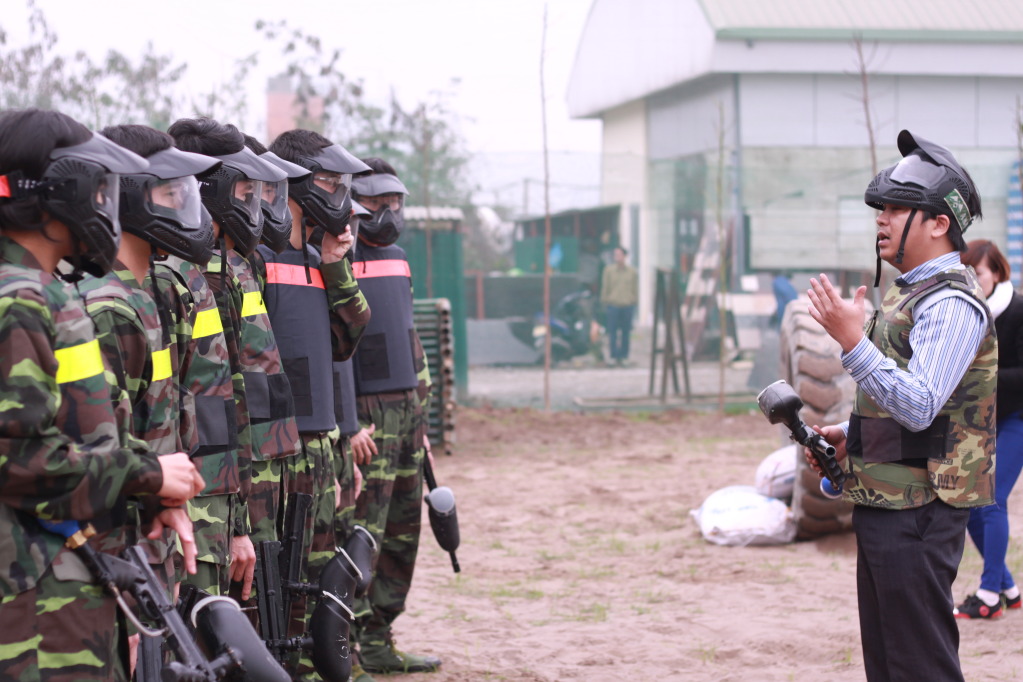 You are regretful for not experience your father's life during the war and crazily want to try those moments once in your lifetime. Then Hanoi Painball is definitely the most captivating game that you can take!
Paintball is an interesting game shared by the young across the world. While this game is restricted to certain ages in some countries, it comes Vietnam as a new kind of entertainment open to everyone.
Paintball bears resemblance to a sham fight – a traditional game played by Vietnamese children. Paintball players are divided in two separate teams to start the fight. Their "weapons" are paintball guns which contain capsules of different colors inside. Apparently, capsules are totally harmless for players since there is no toxic substance. Moreover, to keep players away from unexpected accidents, all of them are required to wear protective clothes, hats and masks.
2.
What is special about paintball?
Even paintball is considered a game mainly for fun, strict rules enforced to guarantee "fair play" in the fight.More interestingly, you have golden opportunity to experience a real war thanks to a well-organized field surrounded by a diversified collection of obstacles and shelters.
Additionally, you can learn a lot of things from the game. Firstly, you know how to play and connect every member in one team. One team can get the final success if the link between team members is loose or absolutely weak. On the contrary, working well with each other can bring them more advantages in the combat. Paintball is an effective way to keep you healthy as well since you must take multiple steps and actions to eliminate the enemy. Last but not least, paintball teaches players how to be stronger in mind. They must be braver as confronting the enemy and more decisive as making one decision.
3.
Does paintball suit for students' pocket?
Paintball are gaining popularity very soon thanks to its significance and its matching with students' affordability. It costs about 50,000 VND each person to join the game and another 2,000VND for each additional capsule.
Due to above reasons, regardless of whoever you are, and paintball really brings you into a new world where you can explore more about yourself.