What to see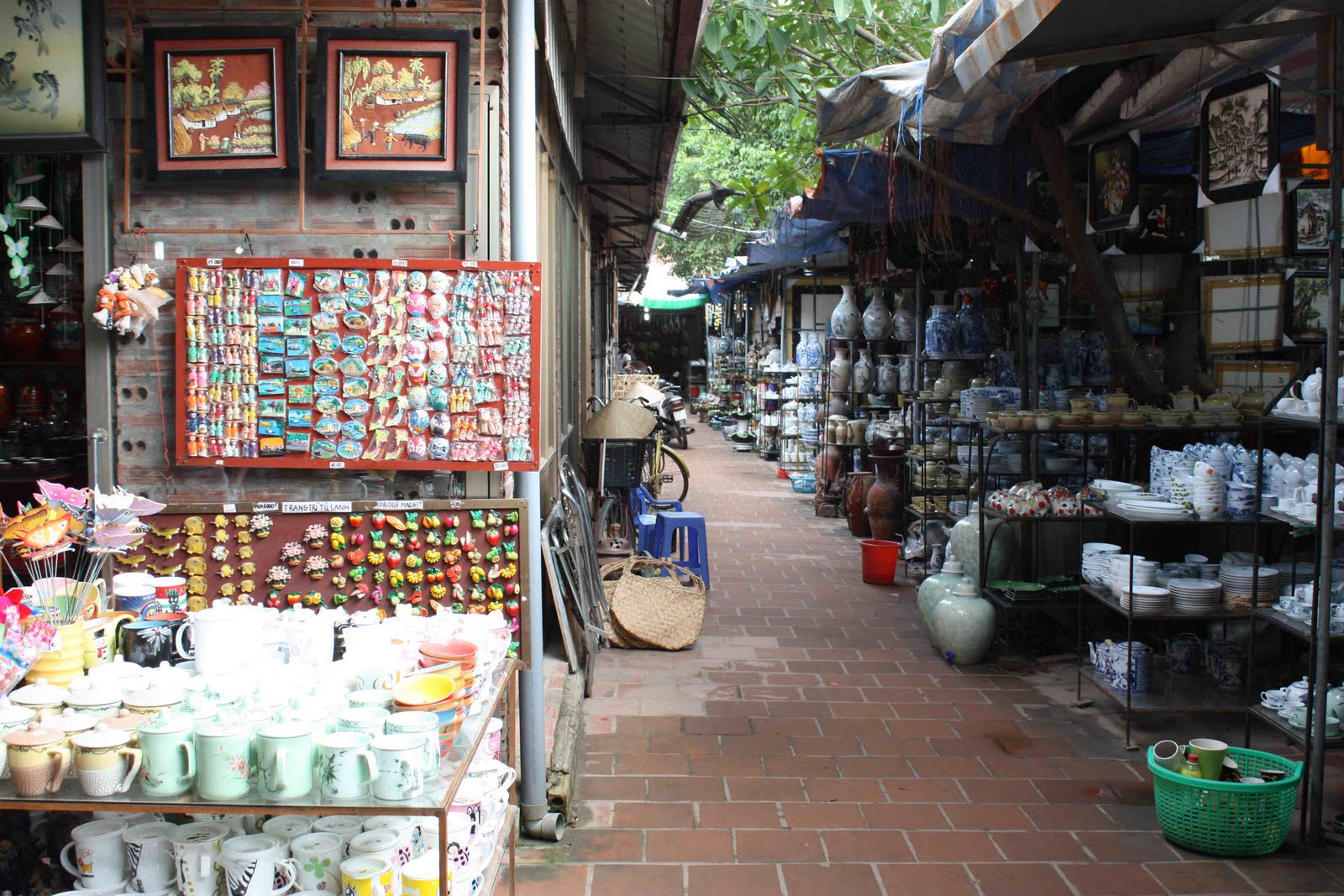 Located on the left bank of the Red River, Bat Trang pottery village is in Gia Lam district, than 10km to the east - south from the center of Hanoi capital. It has existed in the suburban for more than 500 years.
The village's name, whichisthe integrationbetween thefive famous potteryvillageclansin the Bo Bat Village and Minh Trang area, was formed under the Le 's dynasty. The 5 largest families including the Tran, Vuong,Nguyen, Le, Phamfamily metand decided tobring someartists, pottersandfamilydescendantstomigrateto thecapital city of ThangLongto findlandto settle.
Bat Trang ceramicsfromancient times until nowhasbeenall overthe countryand evenoutsidethecountry. Productssuch asBat Trang potterybottlevasesstand, twin vases, dragonfliespaintedbowl, have been purchased in large quantity bydealers from Portugal, Japan, Holland, France. ManyJapaneseartistshave imitated the liberal drawing designs on the diverse glazes,simple but profound simplicity o fBat Trang.
For centuries, Bat Trang ceramics have been considered as high end goods. They were mainly for worship such as candlesticks, censers, vases. Later on with changing and developing taste, Bat Tranghas produced more household items; mostpopular are dishes, plates, vases, jars. With incredible craftsmanship, manyitemsrichin varietyanddesignshave been produced. Theceramicart, industrialceramics, imitation antiques, pottery and high-quality constructionhave been graduallyproducedmore thanhousehold wares. Nowtheoldtraditionalitems are madeonlywhena customerplaced the order forthe restoration of ancient monuments.
Looking at the village today, it is hard to imagine the village was almost at the edge of disappearance when there were only a few households producing simple low quality products. However, with the artisans passion, perseverance and hard work, the artists have found the secrets for ancient pottery making method and hence revived the village.
Bat Trangceramicmarketwas opened in 2004,covering products from nearly 1,000householdsspecialized inmanufacturing for consumer ceramics. The marketwas openedon thecampusofmore than5.000m² of Bat Trangceramics JSC. Notjust aplace to displayand organizetheproducts, the people of Bat Trangceramicmarketwillhopefullyattracttourists andwill quicklybecome apopulartourist destinationofHa Noi capital.