Hanoi Streets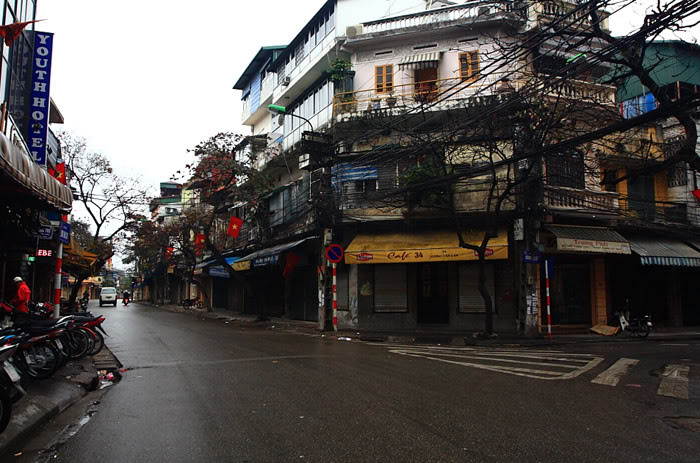 Every street in Hanoi either has the old name of the merchandise in the royal capital or the name of a prominent figure. Luong Van Can Street was named after a historic figure.
Luong Van Can whose home town was at Nhi Khe village, Thuong Tin district, Ha Tay province. He was the founding member and also a teacher at Dong KinhNghiaThuc- a progressive school with liberation ideology. He passed the Academic exam of the state in 1879. Later, he was nominated by the French to the city council member for Hanoi. However, he refused such post to open a school.
In 1907, he together with some nationalist academicians opened the school of Dong KinhNghiaThuc. Can was voted as the principal. The school aimed at reforming Vietnam through mass education. 1907 December saw the closure of the school as the French distrusted the loyalty of the school to the colonization. After a bombing in 1914, French accused Can of being involved with the coup so they banished Can to Cambodia until 1912. He died at home on 4 Hang Dao Street in June 1927.
At the end of Luong Van Can Street there was number 17 connecting to number 10 of Hang Dao Street. This was once the base of Dong KinhNghiaThuc.
Luong Van Can Street nowadays is unofficially the street of toys. There are many vendors selling toys in this street from the traditional toys to the most updated character toys. It is advisable to avoid the street during holiday seasons such as Christmas, the International Kid day on June 1st, the Middle Autumn Festival and the New Year as the street is always crowded during such time.
A favorite spot among tourists in Luong Van Can Street is the Note Coffee. The most special thing about this coffee is that you can leave note anywhere at the coffee shop. It is a nice way to write your thought out for someone to read. Or else, you can order a latte or a mocha then sit down to read about others. Some foreign tourists have left note here then challenged their beloved to come to Vietnam and find their note. It is rather interesting thing to do in town if you walk by the shop.