Where to stay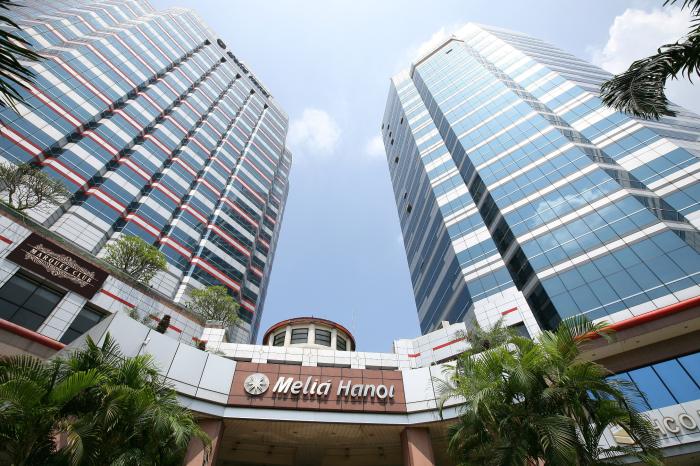 Melia Hanoi belong to the prestigious hotel chain based in Spain which has operated more than 350 hotels in 35 countries on 4 continents. The hotel chain has established their superb presence in Hanoi by operating the popular trade mark of Melia.
Melia takes a great care in the fine dining options for its pampered guests. The hotel has in total four eateries which are EL Patio, El Oriental, Cava Lounge and Melia Deli. The El Patio is inspired by the great cuisine tradition by the coast of Mediterranean Sea with an over-reach to international and local value. The restaurant is distinctive by its well-thought, international buffet for breakfast, lunch, dinner and Sunday brunch. El Patio is proud of its lavish menu and delicious desserts alike. The restaurant is the last to close inside the hotel. It runs from 6 in the morning to midnight. El Oriental is dedicated to Oriental flavors, more exactly the South East Asian one with a focus on Vietnam and Thailand's cuisine. Here you can rely on more privacy as they has the special room of The Lotus for small parties and intimate events. The restaurant opens for lunch and dinner. Cava Lounge is a place for you to sit down and savor on trendy cocktails with your friends or business associates. In mood more for something sweet for morning or afternoon, then you have Melia Deli where you find treats for either breakfast or afternoon high tea.
The hotel does it best to make sure thing goes smoothly for your stay. They have a limousine service together with a business center to make your business option open. Also, a 24 hour clinic along with medical service from exceptional doctors and nurses is included to make sure every guest has their best time without worry.
In mood for a party, the hotel has its own club which is Marquee Club. Something more fancy? Melia has 2 ball rooms and 11 function rooms to host your special events. If you want to polish yourself or relax quite a bit, then go for Oasis spa and beauty salon. They even have in-house hairdressers. In case, you always want to maintain your exercise habit, the outdoor swimming pool is a great choice in summer and early autumn. Otherwise, you can choose to break your sweat at the fully-equipped fitness center. The hotel pays attention to details which are friendly to the disable. Wheelchairs are available at request.