Hanoi Streets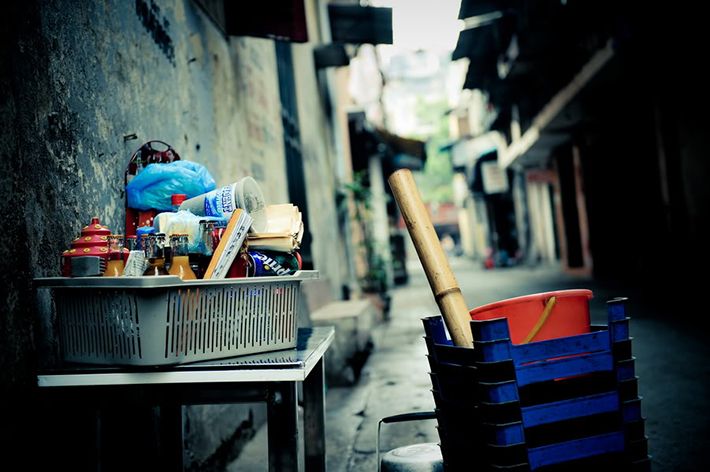 Crossing Ta Hien Street which gains popularity in fresh beer, most people lose sight of a little corner called Hai Tuong Lane. Less known than other lanes in town, Hai Tuong Street has its own unique that seducing the bravest adventurers to discover and dig deeper its impressive history pages.
Stretching from the ending of Ta Hien Street, Hai Tuong has its own length of 160 meters gathering small and old houses; some of which greatly resemble conventional features of Vietnamese structure. Formerly, the lane was named Hang Giay, noting that making shoes dominated other jobs and businesses in the area at the time; presently, the local opt for different kinds of jobs to earn for daily livings instead.
To be found there are some places that should be noted down to diversify your bucket list during days in Hanoi:
Hai Tuong Temple
It is common sense that temples and pagodas are truly believed to be the best place for the local to stay in peacefulness and serenity. Quietly situated at 16 Hai Tuong Street, Hai Tuong Temple is a historic site highly evaluated in both cultural and structural aspects. Its construction is regarded as a way to show gratitude to ancestors of making shoes whose devote is well recognized and recorded in history.
May De Ville Legend
May De Ville Legend Hotel is one of the most highlighted accommodations for a short stay in Hanoi. Ideally located at the beginning of the street, the three-star opens relatively easy access to most popular spots in the Old Quarter. Some minutes are quite enough to reach the central area of the city- Hoan Kiem Lake, and then other attractions nearby, namely as Dong Xuan market, Hang Ngang, Hang Dao, Independence Museum and so forth. More attractively, all 28 rooms are well appointed with a diversified collection of facilities, and a 24-hour front desk is always in readiness to give you a big hand if necessary. The price is also considered competitive among other hotels in the same range. Generally, you would get a lot of comfort and fun while being there.
Fans of Hanoi street food should be ignorant of the place since you may feel absolutely happy with food list served there, particularly in winter conditions.