Hanoi Streets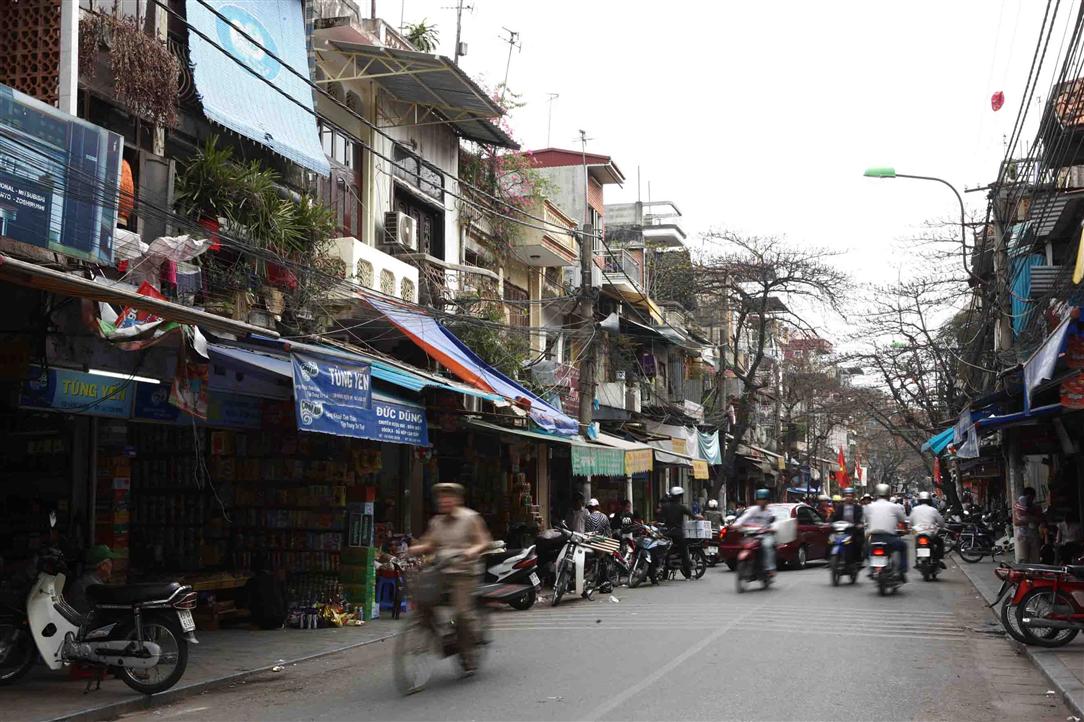 Known as a big shelter for old streets and customs, Hanoi is growing in attractiveness in people's mind. The Old Quarter might be Hanoi's headline vacation destination, and then will put properly you within reach of the city's most amazing places.
Well-known for '36 streets ad guilds', Hanoi should be proud of unique characteristics that each street possesses. Playing the role as the link between main streets in the Old Quarter, Dao DuyTu – Hang Ngang, Ma May – LanOng, HangBuom Street is seemingly a big gathering for tourists and locals from all walks of life.
Like many other streets, the street was named after the most commonly sold item on the street – sails. Entering this place, you might meet a wide array of homemade sails of different materials on display. Thanks to its contiguity to major addresses in the city, Chinese business people made a lot of trades there, which then turned it into a China town. Undeniably,Hang Buom Street was formerly belonged to the busiest commercial area in Hanoi.
At present, along with dramatic changes in society, though noisy scenes are still kept, it is not usual to see any sail shops on Hang Buom Street any longer. Instead, everyone tends to hit the street for bringing home various products namely as candy, pumpkin seeds, roasted meat, etc. Furthermore, the street is also a list of places familiar to any tourists in Hanoi. The following notes are expected to give you a highlighted map for an easier exploration around the city.
-
Bach Ma Temple at 76 Hang Buom Street
For those crave about religious architecture, the temple is absolutely a must-to-go. Having a golden chance to learn about its special design, you also attain more knowledge about Long Do God- one of four most important guardian gods of Thang Long Capital. Additionally, some antiques remained may give valuable stories dated from the past.
-
Ladybird Hotel at 57, Hanoi Emperor Hotel at 16
Though not too long, Hang Buom Street is pretty convenient for one's stay with the presence of different hotels. Depending on your own preferences, you may opt for one suited most to your capacity and affordability.
Another worth-to-visit place on Hang Buom Street is coffee shop. While Tour café is a coffee retailer with an influx of beans, Linh café is a special café shop sending you to a truly military museum designed by its creative owner.